So, it seems Jakarta is currently under semi-lockdown due to the fast-spreading of coronavirus. Anies Baswedan, Governor of Jakarta, urged the Jakartans to stay at home and avoid traveling outside the city -- at least for three weeks -- as a preventive measure against the COVID-19 pandemic. You can read the news
here
.
Now I'm not gonna write about how upset I am because of the way our government handling this pandemic thing or how utterly incompetent our government is. Or about how stupid some people can be when it comes to the safety of themselves and other people. Instead of staying at home and avoid crowds, these people ignored them. No, I'm not gonna write about that. I'm just afraid that it will make me more furious.
Nor am I gonna write about the coronavirus or the COVID-19 itself. There are many articles, blog posts, opinions, even vlogs available everywhere across on the internet. All you gotta do is just search if you're interested in learning it more. I'm no expert on this topic. My expertise is in complaining and whining areas, just in case you don't know it yet.
Well, as an introvert I should've been happy with the government told us to practice social distancing, right? Do not go outside unless it's really an emergency, avoid mass gatherings and crowds, and avoid physical contact with other people, such as handshakes, cheek kissing, etc. Basically, it's a saying that to lock yourself in your room and I do it almost all the time, in pandemic time or not.
I barely leave my room and I'm okay with that. Usually. However, truth to be told, now I'm starting to feel bored staying in my room most of the time and limiting my social activities. It's weird, isn't it? As an introvert, I was supposed to happily oblige the urge from the authority to do social distancing. Hear, hear, I'm not really happy. Most likely that's because I do it because the government makes me do it, not because I want to.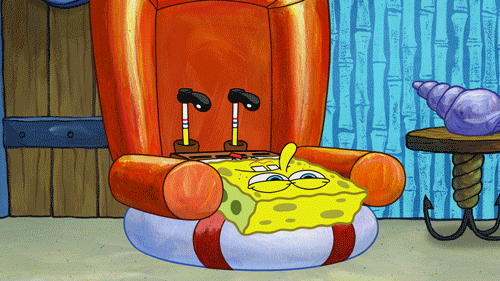 In the name of fighting this boredom, these are the activities that I commonly do:
1. Reading
In the times like this with full of terror from coronavirus, books are my shield. A book doesn't only protect me from fear, but it also gives me peace and calm. It acts as my sanctuary, too.
2. Watching movies
I need entertainment and movies can help me with that.
3. Blogging
Hah! Why do you think I updated my blog two days in a row if it's not because I was bored? I feel like I want to write something to make me stay sane. I don't have to write about serious stuff though. It could be light and easy topics, such as things I do for the day, books that I read, movies that I watch, or other some random topics.
4. YouTube-ing
There are tons of educational and informative videos on YouTube from many channels. So, I think it's just about right to use my (a lot of) spare time to watch them. Who knows I can be smarter and more knowledgeable?
5. Texting and calling friends
Let's look at the bright side of this social distancing: maybe we cannot meet people physically, but we can reach them via the internet. Humans are a social animal. We crave social interactions. That's why WHO (if I'm not mistaken) prefers to call it physical distancing to social distancing. We need to bond with other people. Social distancing doesn't necessarily mean we make a distance from people. In fact, we can keep the distance closer by reaching them via texts or calls.
To all of my friends, please don't get bored if you get more texts or calls from me for the next few weeks.
So, what about you guys? What do you usually do when you're bored?